Experienced Commercial Door Repair Experts in Rochester NY
At the Rochester Door Company we operate on a number of principles, but key among them is the value of diversity and inclusivity which is why we do not restrict our door services to the residential sector, but have also expanded to the commercial sector.
After all, with rising modernity, taking care of and protecting our offices and stores has become just as important as safeguarding our homes.
Enter our state-of-the-art commercial door repair services! Carefully designed to not only bring damaged doors back to their original condition, but also improve their level of security in the process, our commercial door repair services pack in the maximum benefit.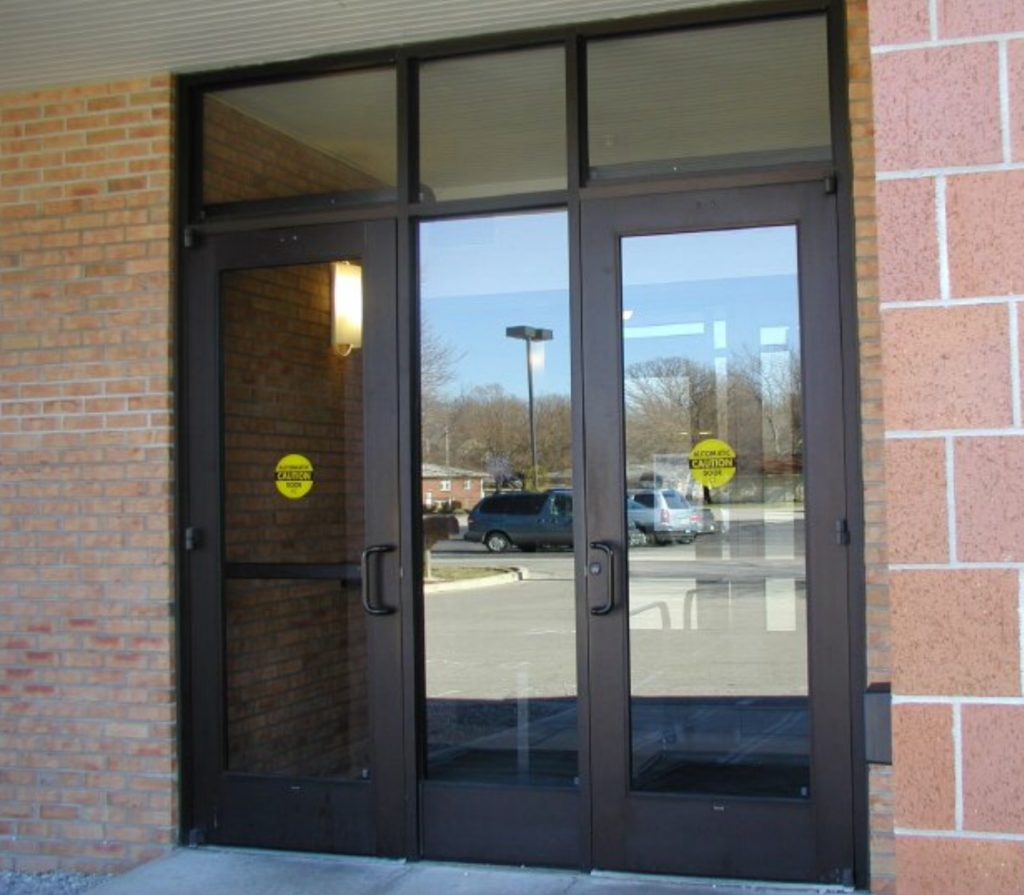 our excellent commercial door repair services in Rochester NY
For further details on our excellent commercial door repair services just give us a call at (585) 505-8555!
There is not any commercial door that we cannot repair! Our area of expertise includes repairing:
Rochester's Finest Commercial Door Repair Service!
At the Rochester Door Company, we strive to provide the very best of our services to our valued customers, every single time. Naturally, then, our commercial door repair services are to follow suit. Once our skilled workers are done repairing your commercial door it will be left looking as good as new, and with an upgraded level of security.
Do you think that your commercial door is damaged beyond the point of repair? Do not make decisions so fast! Give us a call at (585) 505-8555 and our team will visit your location for a survey.
You will be surprised at the wonders they can work, potentially saving you from making an unnecessary purchase. After all, we always have your best interests in mind.
However, if your commercial door truly has outlived its days then there is no need to worry. Our team can aid you in selecting a brand new commercial door, either from our range of pre-made commercial doors or you can have one designed with our custom order service. Not only that, but we will assist you throughout the entire process, from manufacture to installation. And not to forget, after sales customer care!
The best Commercial Door Maintenance in Rochester NY!
That is right! We go beyond just taking care of damaged commercial doors, we also help ensure that they are able to extend their lifespan and serve your business to the fullest during this period. Here to keep them looking their best is the Rochester Door Company with our range of commercial door maintenance services.
Our highly skilled team covers:
Now, is there really any better option to turn to? We thought not! So give us a call at (585) 505-8555 and see all your door-related problems disappear!
Operating as a door repair and installation company, we at the Rochester Door Company are masters in solving all kinds of door-related tasks. Equipped with the best of the best, whether that is our team or materials, we strive to offer quality service to our valued customers. Situated in Rochester, New York, we are available to serve you 24/7, just give us a call!